Calendrier de L'Avent 2021 de CHEZ SYLVIA PIXEL
I remember you that the advent calendar is for names only. No number is allowed and no expressions are allowed. It's a no no.
I've seen some who didn't respect that, if I see that one more time, I'll bannish these persons. I give you one more chance before bannish you.


It's absolutely forbidden to make tags for others and redistribute them too, it's a no no no, tags are for personnal use only, can't distribute them in groups or forums or so, it's a no no no.


If you don't want to be bannished and still download my tags, please respect the rules.
Thanks in advance for understanding.


Crédits tubes : VPS - MAP - FPD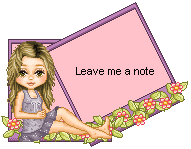 Advent Calendar by CHEZ SYLVIA PIXEL

Script (c) 2001 ROFL - Umsetzung HeavenDreams

Translation Calendar Tutorial by Chez Martine for PSP 4 ALL
Script (c) 2001 ROFL - Umsetzung HeavenDreams